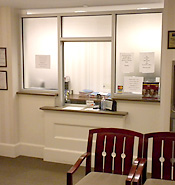 Coastal Digestive Care Center is New London County's premier endoscopy center.
Our professional physicians and nursing staff specialize in the diagnosis and treatment of all gastrointestinal disorders through the use of our state of the art digital imaging technology.
We take pride in the high quality of care that we are able to provide to our patients and their families.